The most important equipment for embroidery is, of course, the embroidery machine. With us you will find both small and large embroidery machines for embroidery on different kinds of garments and articles, from larger production on, for example, professional clothing to simpler name embroidery in stores, marketplaces, trade fairs and in web solutions.
We offer cylinder-type embroidery machines: 1-head, 2-head, 4-head, 6-head and 8-head embroidery machines from Tajima that are market leaders. Our standard machines have 15 needles per head and either 360 mm or 500 mm cc between the heads. Embroidery machines are also available with 12 needles per head. Lamp, cap equipment, frames and tripods are included as standard in all our embroidery machines.
A good embroidery software is very important. We sell Tajima DG by Pulse, the strongest embroidery program on the market. We always offer training in connection with new software purchases, as well as further training for future upgrades. We also offer automation solutions with embroidery for your ERP system and website.
With us you will find various kinds of consumables and accessories such as embroidery thread, backing, embroidery frames, special frames for embroidery, application materials, scissors, tweezers and embroidery needles. We also have embroidery aids such as frame stations (Hoopmaster) for easy framing of garments so that you as a user get an efficient and ergonomic work environment. For those of you who embroider caps, we offer a height adjustable frame station for optimal working height.
We offer training on your embroidery machine and methodology at various embroidery techniques (3D embroidery, application embroidery), either in connection with new purchases or on your existing embroidery machine. We have a recognized fast and well-functioning embroidery support.
We are your complete supplier in the embroidery industry!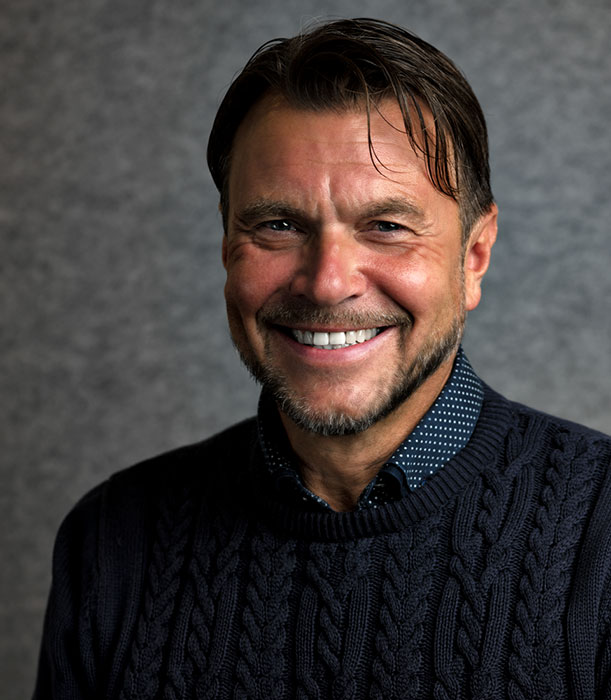 PulseID Automation Solution
Hands-free solution for higher profitability
Standardize your important production processes and eliminate costs associated with manual errors. PulseID is specifically designed to create large volume impersonation for embroidery, digital printing, laser and rotation engravings and more.
PulseID automation solution loads orders directly from your existing order system and creates professional quality files directly from computer or online order forms.
PulseID tailors automation solutions such as:
Saves time
– Eliminates machine downtime
- Faster design retrieval
- Automatic RIP for printing
Minimizes costs
– The operator can handle more machines at the same time
Eliminates errors
– Hands-free from order to machine
- Automatic needle setting for embroidery
Creates designs automatically
– The best engines in the class for design creation
– Faster order handling
Provides a consistently high quality
– Barcode loading of embroidery patterns
Is completely flexible
– Grows seamlessly with your company, without having to change your way of working
Software for embroidery machines
We are proud to represent Pulse Microsystems and Tajima DG by Pulse, the market's strongest embroidery program.
Tajima DG by Pulse embroidery software uses the technologically superior Vector Based Embroidery (VBE) that produces the world's best stitch quality. Tajima DG by Pulse has the perfect solution for both large and small businesses.
Levels range from text management for the creation of simple logos and texts to sophisticated applications with powerful embroidery tools to create more advanced PCBs that also provide outlets for artistic and innovative ideas. Our embroidery program is very easy to use and easy to learn, so don't hesitate to get started! There are also many different add-ons that you can supplement your program with.
Start at a level and upgrade as your business grows!
With us you can always get training in both mechanical engineering and software as well as material knowledge, to ensure the best embroidery quality. We have a recognized fast and well-functioning embroidery support.
Tajima DG by Pulse is certified for Microsoft Windows 10.
Unleash your creativity with Tajima DG16 by Pulse!
DG16 offers more ways to creatively customize products than ever before. Make each design unique to your own with new fonts, features, stitch types, and editing tools.
DG16 offers an extensive collection of professional-quality embroidery fonts. Whether you're adding letters to an existing design, or digitizing a logo, you'll find what you need among Pulse's hundreds of fonts. Each Pulse font has been digitized with satin or run stitches to create flawless text management. These fonts are scalable and contain a large number of special and international characters that can be easily customized for any design.
Read more about DG16 (pdf) English
PulseCloud was introduced in version DG15 and is included in all levels of DG. Designs can now be saved in the "cloud" and thus can also be accessed from other computers, iPhone and Android tablets.
Store up to 100,000 designs and share them with friends and customers on social media with your PulseCloud account. You can also use PulseCloud to check the status and productivity of the machine while away from the production floor.
Minimum operating system requirements on your computer are 64-bit from DG15 as this version works fast and efficiently and takes full advantage of the 64-bit technology in your computer.
Education
The training may look like this:
(a) Elementary mechanical engineering with function and service/maintenance instructions
Instructions on how different garments, garment parts, caps, etc. are prepared and assembled in the machine. Effects with reinforcement materials such as backing, different wire types, etc. Instruction and training in the manufacture of application embroidery and 3D embroidery.
(b) Training in software for the design of embroidery machines
The training takes place at the level of software you choose, such as how to set and change texts in different combinations. Import of externally manufactured design pattern or logo. Change scale up/down in size of a design or logo. Add or remove and change stitch stitches for stitches or whole group. Loading/scanning and own production of design and logos, how the embroidery pattern is built up segment by segment m.m.
The training time is distributed during a working week, Monday – Friday, with about 50% on education a) and 50% on education b) or 40-60% or 60-40% depending on your prior knowledge. We tailor the training to suit your needs.
The training takes place at our premises in Borås. Course material, daily coffee and lunch are included.
Embroidery thread
Since 1 March 2011, we are the dealers of Madeira in Sweden.
Embroidery thread #1 in the world!
Madeira embroidery thread is of the highest quality, No 1 in the world. With over 90 years of industry experience, this top-quality German product has conquered the world and is absolutely a world leader in the field of embroidery thread.
Madeira's products do not contain any substances hazardous to the environment in accordance with German production guidelines. Environmentally friendly ÖKO-TEX certified embroidery thread, suitable for all relevant industry areas such as profile and workwear, fashion industry, sports and promotion, automotive industry, furniture industry, shoe industry, etc.m.
More about each thread quality can be found in the Webshop.
Embroidery Accessories & Backing
We stock spare parts for most clothing and textile machines and have for many years built up a large stock of spare parts and accessories to meet our customers' demands for fast service.
Some of these accessories and spare parts, especially for embroidery are:
Scissors, EC-Cutter battery shears,cutting machines, needles, needle threaders, tweezers, rulers, oil, adhesive spray, oil jugs, cutters, Peggys Erase Stitchr 8, frames, wooden frames, Hoopmaster for easy framing, charging station, cap equipment, knives, coils, flushing caps, grapplers, catchers, reciprocators, needle bars, press feet, stitch plates, feeders, flushing works, wire, pre-flushed wire, Magna-Glidebobbins, Non-woven, backing, water-soluble plastic, AS film dissolved with heat, application material, tap fabric, twilly, poly-twill, vliesofix, puffy.
If any part is not in stock, through our good contacts with the leading manufacturers, we have the opportunity to quickly get the part. We do everything we can to eliminate downtime and thus increase your productivity.
Feel free to contact us if you have any questions and concerns about spare parts and accessories for your machines!
Visit the webshop to see all our accessories.